Welcome to Bevis Elementary's PTA Website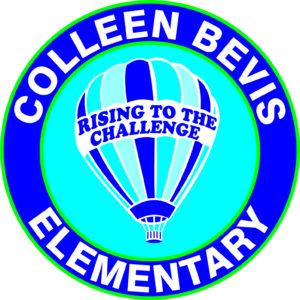 Join the Bronco spirit by "Rising to the Challenge". Your PTA Board and members are rising to the challenge with another exceptional year at Bevis. The PTA is the largest organization in the nation who advocates on behalf of children and whose mission is to make every child's potential a reality and…we can't do what we do with YOU!
A few Bevis PTA happenings as we approach winter break:
Save the Dates for:
- Tri-School Winter Concert on Monday, December 2, from 6-7:30 p.m. at Park Square, featuring the chorus from Bevis, FishHawk Creek and Stowers Elementary Schools. Please park at the Palmetto Club and consider donating a new or gently-used book to help schools in need. Click HERE for the official event flyer!
- PTA Restaurant Night at Formaggio's Italian Restaurant and Pizzeria Express extended through the entire week of December 16
Other News:
- PTA Reflections Program. Over 40 students participated in PTA art-inspired program, Believe, Dream, Inspire, this year. Some of our students will now be advancing to County-level, with the County reception being held on Sunday, January 12, at Jefferson High School. Way to go, Broncos! (see 'PTA Reflections')
- Donation Drive.  We exceeded our goal….with $25,892! A heartfelt thank you to our Bevis families and local businesses for their gracious donations to our annual drive that funds educational enhancements for our students, faculty and school throughout the year. (see 'PTA Donation Drive')
- PTA Membership. Enjoy the benefits of national membership and receive your new spirit car magnet or spirit bike tag for student memberships. Once you receive your PTA card, please activate the card to enjoy many membership benefits, including Staples discounts. (see 'PTA Membership')
- Bevis Volunteers. Join our nearly 200 Bevis volunteers who truly make a difference in providing a high-quality and engaging learning environment for our Bevis students. (see 'Volunteer')
- Box Tops Collection. We concluded the fall collection with amazing results…26,797! Thank you, families.  (see 'Box Tops' tab)
Thank you for visiting the Bevis PTA website. Further details are provided on these and other items throughout our website.  If you are not a subscriber on our website, please do so for the most-up-to-date information, including our monthly on-line newsletter. For questions, contact us at 'info@bevispta.com'.
Warmest regards,
Susan Barnish
Bevis PTA President
Please enter your email address on the right to subscribe to the Bevis Elementary PTA  News.
Bevis PTA Mission Statement
To promote the welfare of children in school, home and their community.
To assist parents in becoming more active in their child's school, education and community.
To support the National PTA in their efforts to speak on behalf of children before governmental bodies and other organizations.
Hillsborough County PTA Mission Statement
The overall purpose of PTA
A powerful voice for all children,
A relevant resource for families and communities, and
A strong advocate for the education and well-being of every child
National PTA Mission Statement
To make every child's potential a reality by engaging and empowering families and communities to advocate for all children.